Longtime readers know this happens every couple of years.
I am happy to announce that the revised and updated edition of my book, Inside the Bubble, is now available in BOTH eBook and Paperback: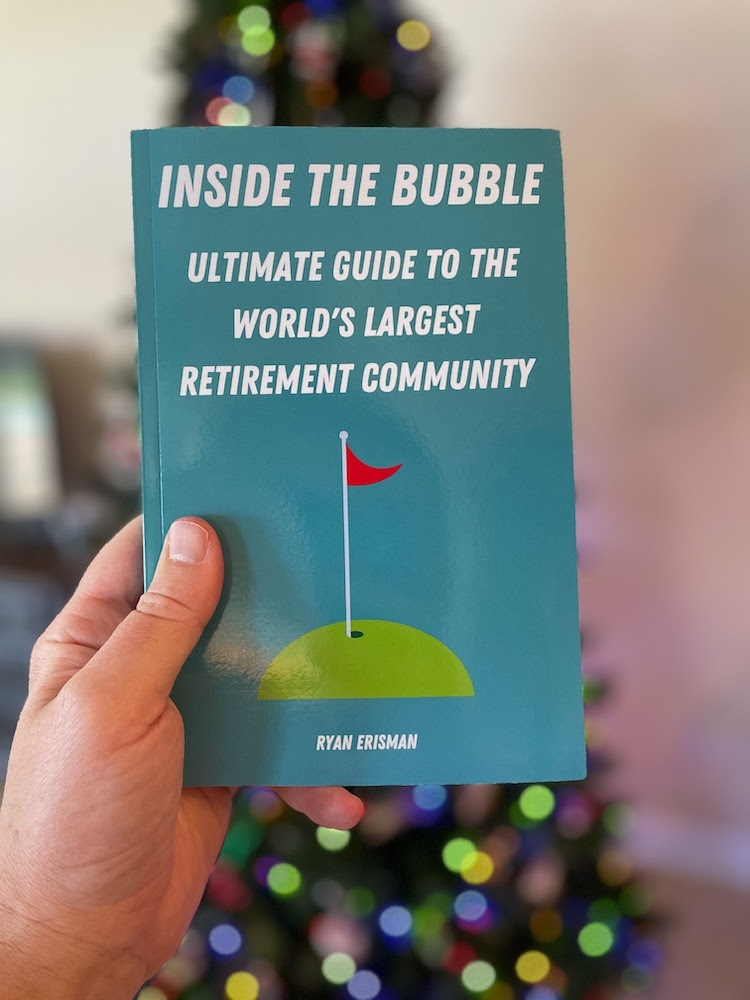 (…and yes my Christmas tree is already up…don't judge, haha!)
If you get my weekly email newsletters but you don't have my book, you're missing out in a BIG way.
First written in 2008, this is the SEVENTH(!!!) time I've updated the book and it gets better each time around.
SO MUCH has changed in The Villages since my last update in late 2019.
Normally $27 for the ebook and $47 for a paperback, you can get it right now for either $9.95 or $19.95 respectively.
I can't wait to hear your feedback on this edition of the book!
-Ryan